By the
numbers
10
Leadership
Team Members
6
Property
Management Staff
Inside the Gold Coast's Leading Prestige Agency
When Kollosche opened its doors in 2019 the vision was simple: Handpick the industry's best people and bring them together under one powerful banner. The company now employs well over 100 staff across Sales, Property Management and Leasing, Administration, Finance, Legal, IT, Performance Coaching, and Human Resources.
At Kollosche, consistent success is the result of considered recruitment, training and development, and a constant striving for innovation and improvement. Culture comes first at Kollosche – we seek out people with the qualities, attitude and energy that contribute to a positive company culture above all else.
A culture of collaboration – between agents and within our business divisions – creates a positive environment where we are always learning from one another, celebrating each other's wins, and continually challenging one another to do better. Each appointment is the start of a journey where your personal and professional growth are our priority.
Investment in training and development ensures that we all bring the best version of ourselves each day – for our clients, our colleagues, our loved ones and for ourselves. An in-house Performance Coach provides personal support and mindset motivation, while business training encourages professional skill development.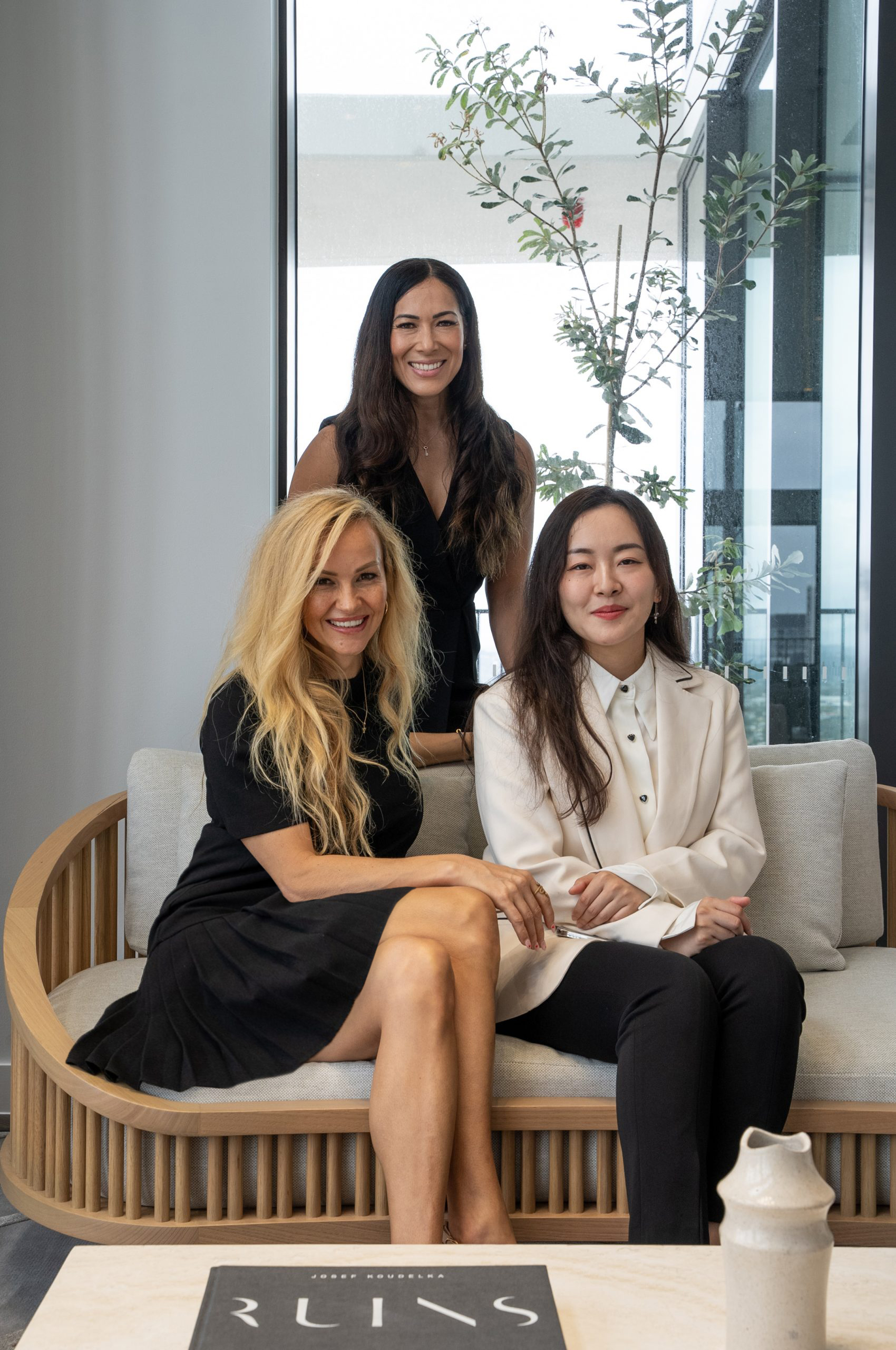 Opportunities
Property Manager
As we continue to grow and thrive in our industry, our Property Management team requires an experienced Property Manager with a client focused approach to join the team.
Click here to learn more.
Executive Assistant
Due to our continued growth and success, we are seeking an experienced Executive Assistant to provide crucial support to one of our high-performing real estate agents. This role offers a unique opportunity to work with a successful team and has the potential for future career growth.
Click here to learn more.
A Culture Of Collaboration
In one of the most competitive industries on the planet, to step into a business model where agents are actively encouraged to work together is something of a rarity.
Under Kollosche's open database model, our team of agents collaborate across listings – residential, commercial and new projects – for the greater good of our clients and the business.
This approach also benefits each agent by raising their average GCI by co-listing with other agents, increases the speed of each sale, and maximises the sale price by exposing each property to a wider pool of prospective buyers.
A culture of collaboration – between agents and within our business divisions – creates a positive environment where we are always learning from one another, celebrating each other's wins, and continually challenging one another to do better.
This ethos extends to the wider business where each division works together – from our administration staff to finance right through to our sales teams – collaboration is at the core of all we do.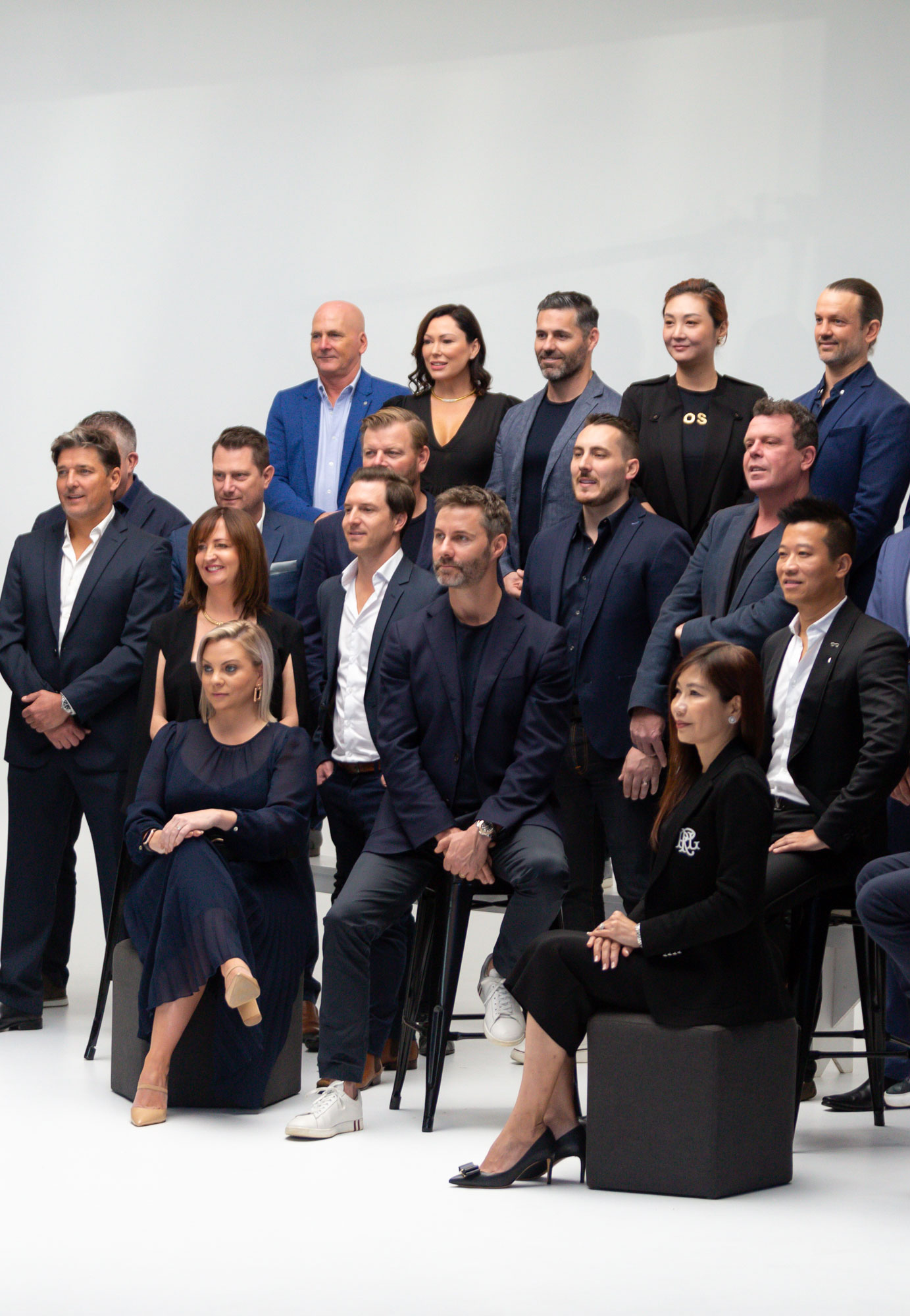 Divisions
Leadership
Kollosche benefits from a strong leadership team who set the standard across the business. Key leadership roles include Managing Director, General Manager, General Counsel, Chief Finance Officer, and Sales Manager.
Residential Sales
Kollosche supports a talented team of residential Lead Sales Agents and Sales Associates who specialise in serving the Gold Coast's prestige property market. Working alongside the best in the business challenges each agent to perform at the highest level.
Commercial Sales
Kollosche Commercial Lead Agents and Sales Associates specialise in sales and expert advice across all commercial sectors including retail, office, industrial, leisure, healthcare and development sites across the Gold Coast and Northern NSW.
New Project Sales
Kollosche New Projects is an experienced team of new apartment specialists backed by administrative support. Agents have in-depth product knowledge to guide both buyers and developers at each stage of the journey.
Property Management
Kollosche Leasing & Property Management teams cater to the specific needs of prestige property landlords and tenants. Roles within this team range from Head of Property Management, New Business Executives and Property Managers.
Commercial Leasing
Working closely with the commercial sales team, Kollosche's commercial leasing agents and property managers serve the needs of commercial property owners by securing quality tenants and managing each asset for premium ongoing returns.
Administration
Kollosche's back-of-house operation supports a range of roles from Client Service Managers to Executive Assistants, while exciting opportunities exist within each division including Business and Administration Management or Co-ordination.
Finance
Kollosche's Finance and Accounting arm ensures contracts and accounts are processed with precision with roles ranging from accounting services and contracts specialists to a Chief Financial Officer with an eagle eye and a gentleman's charm.
Legal
Queensland real estate agents operate in a rapidly evolving and increasingly regulated legal environment. Kollosche Legal provides in-house advice and support to our sales team and the wider business to ensure transactions proceed with ease.
Human Resources
Kollosche's Human Resources team are fastidious when it comes to sourcing and selecting the best possible candidates. HR plays a key role in welcoming new team members and identifying opportunities for training and development.
IT Support
Kollosche's IT department supports all computer users by setting up and training team members on various programs and devices, keeping software up-to-date, repairing and installing new hardware, and troubleshooting problems as they arise.
Every person coming into Kollosche has a career plan. Right from the bottom to the top of the organisation, we each have goals and a timeframe in which to achieve it.
Renae Hayek
General Manager
Read More
Here at Kollosche, it's not only important that we grow as a company, but that we continually evolve as individuals - mentally, emotionally and professionally.
Aneta Siedlecka
Holistic Transformational Coach
Read More
Kollosche has the ability to take agents to a new level. As a team we are always striving for excellence, finding ways to be more efficient, to service clients better and get better results.
Troy Dowker
Sales Agent
Read More
Kollosche is like Google, but in a real estate setting. We strongly value innovation and collaboration. Even though we are from different cultural backgrounds, we share the same beliefs and values, and strive towards the same goals.
Gloria Wang
Sales Agent
Read More
At Kollosche, we are one big family. I love that I get to work with so many incredible people across different divisions, all working towards the same goals.
Moana Cooper
Executive Assistant
Read More
Since joining Kollosche I've been able to grow my business significantly. From the mentorship and training we get, I've been able to better position myself in the market and scale with the support of in-house resources.
Adam Grbcic
Commercial Sales Agent
Read More
Kollosche has taken new development sales to another level. It's one thing to set the bar high, it's another to have the support to reach those highs. It's not a job, it's a lifestyle.
John Mayer
New Projects Sales Agent
Read More
Kollosche is a fun place to work because we enjoy one another's company, inside and out of work. We're involved in a lot of community-based events and love that chance to give back.
Jenny McLean
Executive Assistant
Read More
The team is phenomenal. Their ideas and ability to leverage our listings and bring about new buyers is exceptional. That gives our brand an upper hand in the marketplace.
Rob Lamb
Sales Agent
Read More
When I walked through the doors I immediately felt that this is a place I can truly feel home and a place where I can have real impact.
Rajiv Nanalal
Chief Performance Office
Read More
Kollosche is an exciting place to work, and it's a brand that people know and respect. We're known for our culture and creating a great experience for our clients.
Luke McPhee
Sales Manager
Read More

Stay up to date with the latest property news
Receive property news, new listings and opportunities across Kollosche's residential, commercial, new project and executive leasing divisions direct to your inbox.