Attention to Detail Coupled With Effective Processes
Kollosche's Executive Leasing team caters to the specific needs of prestige property owners and understands the standards required to achieve premium pricing for high-end Gold Coast properties.
We understand that by providing expert marketing advice, quality advertising, timely feedback to tenants, properties presented in pristine condition and simplified application processes we are able to attract quality tenants quickly to minimise vacancy periods, maximising yields for our landlords. 
Understanding that communication is vital in any management role, the Property Management team have devised seamless processes and invested in efficient technologies, ensuring information is readily available for both homeowners and tenants. 
A deep appreciation for the time and effort homeowners put into their properties underpins the detail and care Kollosche devotes to managing each property.
For Commercial Leasing and Property Management, see the team at Kollosche Commercial.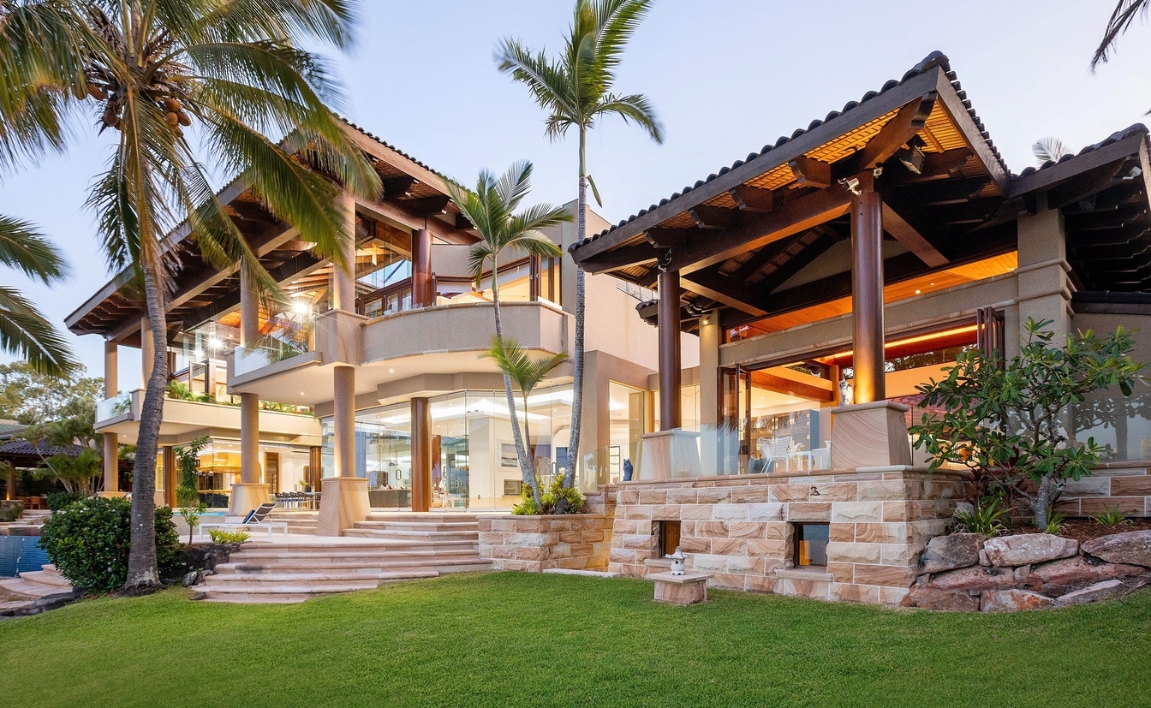 Request a Rental Appraisal
Please contact us for a free confidential appraisal or if you are thinking on changing Management.
Frequently Asked Questions
How do I achieve the best rent for my property?
Setting your rental price is one of the most critical decisions you will make as the owner of an investment property. Your Kollosche Property Manager is best placed to assist with setting the rental price. There are a few factors to consider, including the location and condition of the property – are the paint and carpet in good repair – and the overall appeal.
How does the tenant application process work?
Once your property is advertised, Kollosche will hold open homes and book private inspections to show people through your property. Applications can be made after viewing the property. Once processed, each application is sent to the owner for consideration and a final decision on your preferred applicant.
How long will it take to find a tenant?
There is no set time frame for finding a tenant. However, the sooner advertising begins, the sooner Kollosche can commence the process of finding a suitable tenant for your property. In order to advertise your property for lease, our team will work with our suppliers to prepare photography, copywriting and floor plans to present your property in the best light. 
Does my tenant pay for water usage?
If your property is water efficient and separately metered, the tenant is responsible for water usage charges. The tenant will have 30 days to pay the water invoice to reimburse you for the usage charges.
How often will I receive the rent funds and when will I receive my statement?
Rent payments are generated weekly. Landlords receive a statement at the end of every month, and you will have access to view your account any time via the PropertyMe portal.
What expenses can you manage on my behalf?
Kollosche can manage any and all of the expenses relating to your rental property including landlord insurance, council rates, water rates, maintenance invoices and any other invoices related to your property. Expenses are paid from the rent funds we collect on your behalf. 
Who is responsible for pest control?
Pest control falls under the general responsibility of both tenants and landlords to maintain the premises in a state of reasonable repair, safety and cleanliness. Responsibility for removing or exterminating pests or vermin during a tenancy depends on whether:
Pests or vermin were already a problem when the tenant moved in.

A problem with the property has allowed the pests to enter or an infestation to develop.
The tenant contributed to the problem.
Other factors that could determine who is responsible include the property history, what is recorded in the condition report, and if there were factors beyond the tenant's control.
Do I have to allow pets at my property?
The choice is entirely up to you unless your property is in a strata/ body corporate complex which has a pet clause in the by-laws. Keep in mind that an increasing number of quality tenants are looking for a pet-friendly rental property.
Who is responsible for smoke alarms?
It is a landlord's responsibility to ensure smoke alarms are installed in accordance with state legislation and regulations. Smoke alarms must be installed in every bedroom of a home. All smoke alarms must be powered by either a 240 volt or a 10-year lithium battery. All smoke alarms must be interconnected. To assist with this, Kollosche uses Smoke Alarms Integrity to service the property for each new tenancy to remain compliant.
Who maintains lawns and gardens?
In general, it is the tenant's responsibility to maintain the lawns and gardens supplied with the property. However, you can choose to include lawn and garden maintenance with your property and have someone attend to these regularly. This cost is then included when setting the rent price or you can ask the tenants to pay this as an additional expense. 
Does my property need to be termite checked?
We recommend that you have your property checked for termites annually to ensure the property remains structurally sound and safe for the tenants. Please note that termite damage is an automatic exclusion under all building insurance policies. Please let us know in writing if you would like to have your property checked for termites by a professional pest control company (each time you would like to have this done) and we will arrange this service.
What is the process of lease renewals and rent reviews?
Keeping your tenant on a fixed-term agreement provides security for both landlord and tenant. Three months before a lease is due to expire, we will conduct a rent review on your property to see if a rent increase is required to remain in line with current market conditions. If a rent increase is justified, we will contact you to seek approval for the rent increase and to confirm the offer of a new lease. 
What is the process for repairs?
Once the tenant notifies us in writing or at a routine inspection of any repairs required, we will contact you to seek approval for the repairs to be carried out. In the case of urgent repair, we will attempt to contact you but if immediately unsuccessful, we will arrange for the repairs to be done. We ask that you do not complete your own repairs for legal, license and insurance reasons.
What happens if my tenant stops paying rent?
Kollosche maintains a zero tolerance for late rent. However, should the tenant fall behind, we will continuously contact them to ensure payment is made. We will also keep you updated throughout this process. We will discuss with the tenant ways to catch up on the missed rent. They can make a one-off catch up payment or go onto a payment plan (if necessary). 
The following procedure can be implemented to handle late rent:
Days 1-7: Tenants receives a text, phone and email correspondence daily.

Day 8: Breach notice issued, providing 7 days for the tenant to pay all monies owed.
If the tenant does not remedy the breach, at the owner's discretion, the tenant can be sent a notice to vacate the property within 7 days.
What happens if I want to move back into my property?
If you would like to move back into your property, we will need to give the tenant (on a non-fixed term lease) 60 days' notice to vacate the property. If the tenant is locked into a fixed-term agreement, then the lease is guaranteed to them, and you cannot move back in unless they agree otherwise. Usually, compensation is required and negotiated between you and the tenant should this occur.
What happens if I want to sell my property?
If you would like to sell your property, we will need to give the tenants 30 days' notice before it goes on the market. If your tenant is still in the first two months of their lease, they will only have to give 14 days' notice to vacate unless they were informed of the sale prior to signing their lease. If you need advice about selling your property or a market appraisal, our sales team can assist you.
Can I pick up the keys early?
For legal and security reasons, we are unable to issue keys early, or grant access to the property any earlier than the allocated tenancy start date. Tenants often ask for early access to move boxes into a garage or bedroom, or to give a removal company access. We appreciate your understanding that under no circumstances will early access be granted.
Can I sub-let the property?
Sub-letting is not permitted without written approval from Kollosche. This includes assigning the tenancy over to a third party or allowing other occupants to move in without our express permission. Permission usually involves a formal application being completed and submitted by the prospective tenant / occupant.
What are emergency repairs and who do I call after hours?
Should an emergency repair be required after hours then you need to contact the necessary tradespeople listed in your lease agreement and lodge the repair through the PropertyMe portal. Should the emergency supplier not be available, please speak with your property manager first before calling an alternative supplier. Please note: if the repair is not considered an emergency and you have someone attend, you may be responsible for some or all of the repair cost.
Whose responsibility is it to look after the pool?
Pool/spa cleaning and maintenance is the tenant's responsibility, unless it is agreed that the landlord will be supplying a regular cleaning and maintenance service as per your tenancy agreement. Please note that if regular cleaning does not occur by the tenant, costs can be incurred by the tenant to bring a pool back to its original clean state. It is also the tenant's responsibility to ensure that the pool/spa is kept topped up with water and you must not empty the pool/spa without written approval from us.
How often do you complete routine inspections?
Routine inspections are carried out to ensure the property is well cared for by you, and to check if there are any repair, maintenance, health and safety issues. We will conduct your first routine inspection at the property within approximately two months. Your routine inspections will then be conducted approximately every 16 weeks.
How often can a rental increase occur?
Rent reviews occur at lease renewal time and are adjusted in accordance with market conditions and in line with legislation. Rent reviews may also be conducted at any time while you are on a periodic lease agreement and in accordance with legislation.
How are rent arrears dealt with?
If you believe you may be late with a rent payment, you must notify us in writing at least three working days beforehand so we can inform the landlord who will need time to make arrangements to cover their own mortgage payments and costs relating to the property. 
When we are not advised of a late rent payment, the process is as follows: 
Day 1: Tenant is sent a text message.

Day 4: Our team calls and emails the tenant.
Day 8: Our team will call, email and issue a Form 11 Notice to Remedy Breach
If rent arrears remains outstanding on the expiry date of the Form 11, a lease termination notice is issued
If property is not vacated on the expiry date of the notice to leave, termination will be lodged with QCAT.
What if I need to break the lease?
Should you wish to leave during a fixed-term lease, we require your notice in writing. In the case of breaking a fixed-term lease, the following costs will be incurred:
Rent until a tenant approved by the landlord takes possession, or the lease expires (whichever occurs first).

Reletting fees and marketing costs to relet the premises. This is payable as: 110% of weekly 19 Introduction and Guide to Renting rent & advertising costs (advertising costs will be calculated at the time of advertising as these vary from time to time).
Should the premises be vacant before a new tenant is secured, it is also your responsibility to ensure the grounds are watered and maintained for this period and you remain responsible for the property until a new tenant takes possession.
Cleaning and normal exit costs associated with returning the property back to its original state when you moved in.
The information provided on this page is for ease of reference only and is not intended to be relied on as legal or financial advice. In all circumstances, we recommend that you seek independent legal and/or financial advice to ensure that you are fully informed in relation to the risks and obligations associated with a relevant transaction.
We have had our property with Kollosche Property Management for 3 years and have been extremely satisfied with the management of our property. Living in a different state adds an element of difficulty organising trades and maintenance, however having Ashlee Gegg from Kollosche Property Management on hand to organise such trades makes owning a property in a different state an absolute breeze. The clients that Kollosche has on their books to rent our property have been a pleasure and keep the property in a manner as if it were their own and we hope to have them as tenants for years to come.
Pamela, Landlord
Gold Coast
Read More
This Companies Property Management is the best I have ever experienced in the 20+ years that I have owned property. I picked Kollosche on the reviews I had read and it has been nothing short of a blessing and a breath of fresh air from all the other poor Property Managers I have experienced. We have Carolyn Playford looking after our commercial property and she surprises me all the time with the great effect and time she spends doing even the smallness of things for the property. Always chasing up things that require attention and always emailing me to advise how things are progressing. I cannot recommend this Company enough. I only wish you were in more places than Queensland. Many thanks to the team and please continue to make my life so much easier.
Sharon, Landlord
Gold Coast
Read More
Has been such an easy process! The team is so kind and really goes the extra mile to make sure you feel supported every step of the way. Katie + Karen have been absolute super stars
Amber, Tenant
Gold Coast
Read More
Ashlee has made our tenancy and moving out process seamless and easy! She has been always professional and exceptionally efficient in our dealings with her as our property manager. We highly recommend Ashlee as a property manager.
Tenant
Gold Coast
Read More
I would like to thank Karen for going above and beyond, and ensuring that the property that we are renting, is well maintained at all times. Karen is the utmost professional, she is super friendly, always available to help. Karen Ngo and Kollosche are the property management team that you need to look after your rental property - Five Stars for Karen Ngo and Kollosche - they are the A-team.
Gina, Landlord
Gold Coast
Read More
Ashlee and the team at Kollosche have been great to deal with. We have had an investment property with them for over two years now and they are always timely and professional. Would highly recommend.
Jack, Landlord
Gold Coast
Read More
If you have a premium rental property then only go to the team at Kollosche. Katie has been excellent and everything she stated at the start of the process has happened. I have 10 rental properties and have had plenty of experience with agents - Katie is the best there is. To ensure your premium asset is appropriately rented and looked after then this is the place to go.
Dan, Landlord
Gold Coast
Read More
Karen from the Property Management team provides the most friendly and professional service I have ever encountered in leasing a property. A credit to the Kollosche tea
Shane, Tenant
Gold Coast
Read More
The house was a pleasure to live in. The agents we dealt with were always helpful, friendly, punctual and had efficient systems and knowledge in place to make sure our move-in and departure went smoothly and easily. When we return to Gold Coast to either rent or buy we will definitely be consulting Kollosche.
Paul, Tenant
Gold Coast
Read More
We listed our investment with Katie Dalton at Kollosche due to our relationship with the business. We found Katie and Karen to be extremely thorough in the process to prepare the property for lease. The Property was leased at an above market rate and in the shortest of time. I would have no hesitation recommending Katie and Karen from Kollosche. They are exceptional communicators went above and beyond when leasing and managing my property.
Claire, Landlord
Gold Coast
Read More
I am very pleased that Kollosche has seen fit to employ a person like Karen Ngo to oversee my rental property. I have found her to be reliable and very efficient in her position as Senior Property Manager.
Costa, Landlord
Gold Coast
Read More

SOUND DECISIONS STEM FROM ADVICE YOU CAN TRUST
Kollosche draws on decades of experience, industry expertise and local market insights to help you make informed decisions.