Apartment
Unit 1203 - Par/7-9 Mermaid Avenue
Mermaid Beach 4218
YVES Mermaid Beach
YVES IS THE FEELING, THE TASTE, THE SMELL & THE SOUND OF A LIFE YOU DIDN'T KNOW EXISTED.
THAT PERHAPS YOU'VE ALWAYS WANTED. BUT NEVER REALISED YOU COULD HAVE. UNTIL NOW.
WELCOME TO YVES, MERMAID BEACH.
Mermaid Beach is pure magic. Relaxed and a little bit retro, it constantly surprises with new places to explore, eat, and play. This is the original, true Gold Coast lifestyle, with the best of everything right on your doorstep, including your own stretch of pristine beach and some of the best wave breaks in Australia.
Yves highlights Rothelowman's thoughtfully adept approach to intuitive architecture, elegantly showcasing their signature uncluttered and natural style. Inspired by the principle of compression and release, the design cleverly uses the triangular site on Mermaid Avenue to dramatic effect. The deliberately intimate arrival experience, that channels you through lush subtropical plantings awards the dramatic entry creates a sense of anticipatory tension as you enter that is immediately followed by a powerful feeling of freedom and wonder, as you are greeted by the expansive four-story-height lobby space. In this way, Yves eloquently delivers a deeply rewarding feeling of entering, or coming home to, something uniquely special.
Yves at Mermaid Beach, nestled between vibrant Broadbeach and ultra-cool Miami looks out over perhaps the most relaxed stretch of coastline on the Gold Coast. Perfectly positioned on Mermaid Avenue, it's a relaxed stroll to the Mermaid Esplanade and one of the Gold Coast's more relaxed beaches, loved by locals.
This is living well, with a focus on wellbeing and community, proximity, and choice. Yves enables residents to make the most of every day, with exclusive access to the residents' level 03 recreation deck with its resort-style pool, gym, sauna, outdoor BBQ area and kids' play space. Residents also enjoy spectacular views and additional amenity on the level 24 rooftop terrace, with a private bookable dining space and residents' lounge for sunsets, drinks, and relaxation.
Yves' distinctive triangular form widens dramatically from Mermaid Avenue towards the east, as if to embrace the Pacific Ocean. This expanding 'v' shapes the flow and expansive feeling of all the interior spaces and positions Yves to enjoy spectacular views throughout the day, from sunrises over the ocean to long views south down the beach towards Currumbin and north towards Broadbeach, as well as a million lights sparkling across the cityscape at night.
In each apartment, a calm pared-back palette reinforces the connection to the ocean. Pale timbers emulate the beach sand, pristine white walls are reminiscent of white-water breakers and mirrored splashbacks allow you to admire the ocean while cooking.
The internal spaces are deliberately pared back and generous. Open-plan designs maximise space, allowing for more free-flowing light and air, strengthening the connection to the outdoors and the beach.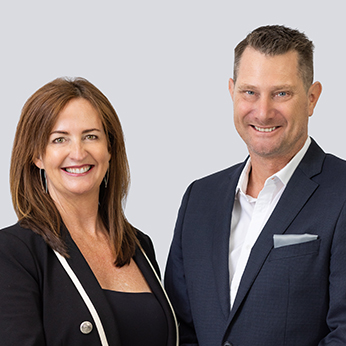 John and Nicole
Mayer
Licensed Real Estate Agent | Sales Agent
Delphma Group Pty Ltd ATF The Mayer Family Trust
Enquire about this property
Unit 1203 – Part B/7-9 Mermaid Avenue Mermaid Beach
Location