Real estate agent Paul Harrison's passion for property and helping people is palpable.
Joining the Kollosche sales team in September, Paul has brought not only a high level of experience, but an unbridled sense of energy and enthusiasm to the business.
Like many new residents to the Gold Coast, Paul relocated from Melbourne where he was the owner and Managing Director of a network of estate agencies overseeing a team of 90 staff, conducting more than 1,000 sales a year and holding almost 3,500 properties under management.
The experience gained from more than 20 years in the industry means Paul has an in-depth understanding of the real estate market across all sectors and an innate appreciation of client expectations and needs.
Paul joined the Kollosche ranks armed with a far-reaching client database and has swiftly carved out a niche for himself servicing his widespread network of loyal contacts – in many cases helping them to make the same move he has.
"It's widely publicised that interstate and overseas buyers currently make up about 40 per cent of the Gold Coast market. I can help sellers tap into that market," he says.
"While I've made this move to achieve a better balance between work and lifestyle, professionally I'm still extremely competitive and driven. I feel there is real opportunity here for someone like me to make a difference in a market that is changing.
"Being backed by this amazing brand of Kollosche, which is already established across the Gold Coast and aligns with my own philosophy and principles, translates into a recipe for success."
An added string to Paul's bow is that he is a seasoned auctioneer and has orchestrated more than 2,500 auctions throughout his career.
"As a lead agent who is also the auctioneer you're involved with every step of the process, helping buyers in their endeavours to purchase and providing valuable real time feedback to sellers," Paul says.
"Ultimately you are trying to extract the best bids for a property from buyers, who better to do that than the agent who has been a part of the sales campaign from the start. I know the sellers intimately but have also built relationships with potential buyers and, armed with that knowledge, can take control of the bidding process to achieve the best possible outcome for both parties."
Community-minded
Having recently settled with his wife Bianca and young son Beau in the central suburb of Mermaid Waters, Paul has wasted no time in getting to know the locals.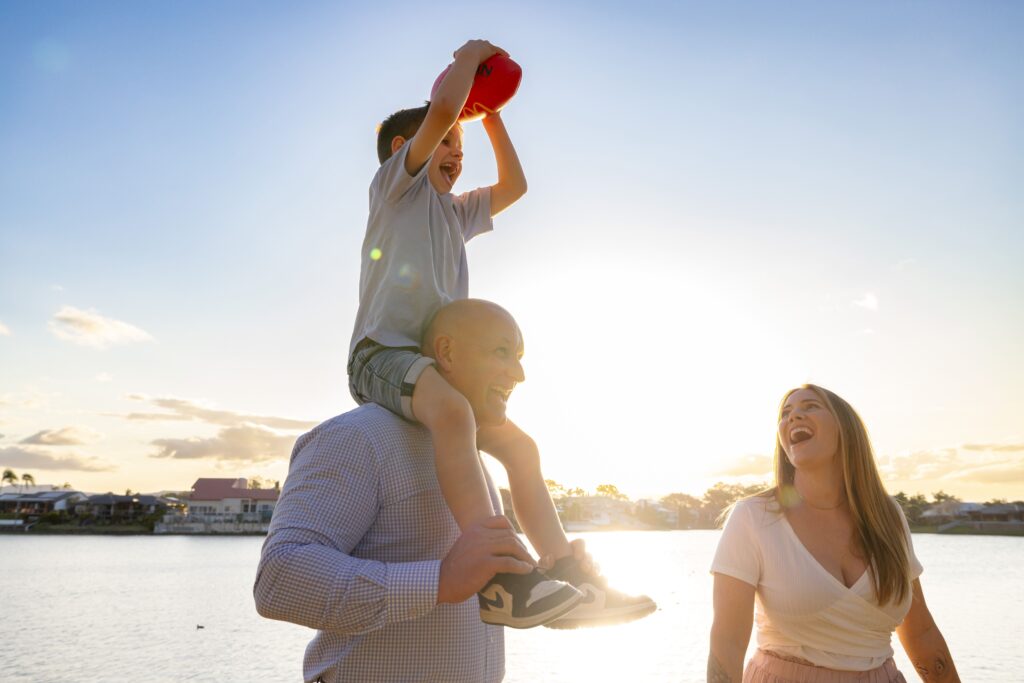 A junior coach of the Broadbeach Cats AFL club and a member of the Mermaid Beach Surf Life Saving Club where his son participates in nippers, Paul is a staunch advocate of being a committed and active member of the local community.
"Community is extremely important to me," Paul says. "Anyone who knows me knows I have always been very community-focused and it is no different for me here on the Gold Coast.
"Wherever I live, I consider myself to be a local and I pride myself on supporting local businesses and organisations."
Paul's natural enthusiasm for life is infectious and no doubt a key contributor to his success – along with his genuine desire to help people.
"I've been selling real estate for 20 years and I've sold multi-millions of dollars of property, but at the end of the day what does that mean?" asks Paul.
"I would rather my success be measured by the number of people that I have helped find their ideal home or set up for the next stage of their life, or how I have helped a struggling business to survive," he says. "That is more about who I am, the numbers are simply a by-product of that."