Beneath her highly personable and bubbly personality, there is a steely tenacity to Licensed Real Estate Agent Debora Sutton.
Progressing from sales associate to principal of a network of successful offices – commandeering more than 60 staff and with 640 properties under management – doesn't happen without a certain level of determination and drive.
Debora is now bringing that tenacity, along with her 22 years of industry knowledge, to Kollosche, further strengthening its ranks of experienced sales agents.
Aligning with Kollosche's target prestige market, Debora previously operated in Brisbane's well-heeled suburbs of Wilston and Ascot, so is well versed in dealing with high-net-worth clients.
Yet Debora's down-to-earth and empathetic nature means she can easily engage and find resonance with anyone she meets, no matter what their background, interests, or ambitions.
"As a sales agent, it's important to have that skill," Debora says. "If you cannot relate to people, you are not going to be able to understand their objectives and needs."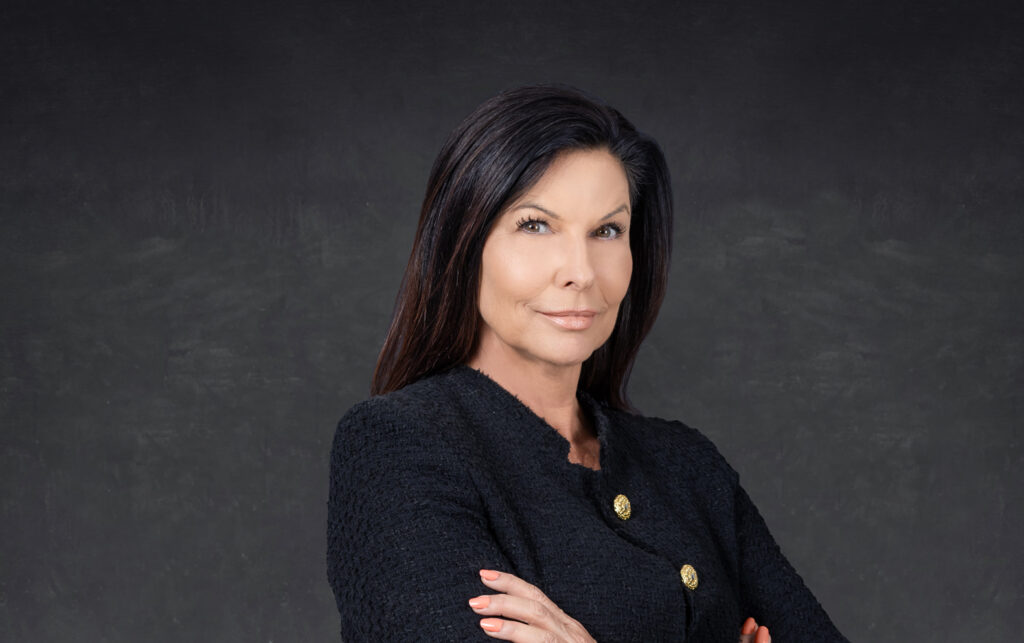 Industry Recognition
Debora's service-focused approach has led her to win the genuine trust and respect of her clients along with industry recognition for what is an extensive list of career achievements.
Her Brisbane agency was crowned No.1 in Queensland for 13 consecutive years, and she has twice been named in the respected Real Estate Institute of Australia's Top 100 Agents list. Her sales often achieved suburb record prices and Debora has one of the highest auction clearance rates of any agent in Queensland.
Equally recognised and respected by her peers, Debora is "the estate agent that other agents choose to sell their homes".
Debora also brings to Kollosche a wealth of experience in the legal industry, having studied law at QUT and working as an Articled Clerk, predominantly in the family and property law areas, before making the switch.
Ever humble, Debora shies away from the aggrandisement of her achievements, preferring instead to focus on what she has to offer others.
One of her greatest drivers is a genuine desire to help people, and she has made this a priority throughout her career, for both her clients and her colleagues.
"I'm not in this job for the accolades," Debora says. "I have never had my eye on the dollar outcome.
"Real estate for me has always been about asking 'what can I do to help someone, and then just getting on and doing my absolute best for them."
Ever selfless, Debora spent much of her time as a principal, mentoring and providing guidance to others, from those just starting out in the industry through to agents seeking to open their own agency.
Finding the Perfect Fit
When Debora made the decision to move to the Gold Coast and was looking for an agency with which to align herself, it did not take long to ascertain that Kollosche was the one.
"This business, its values, the way it operates, the way the agents work so collaboratively, along with its trusted branding, aligns with everything that I always strived to uphold in my own business," Debora says.
"Kollosche also uses the same auctioneer that I used in Brisbane in Justin Nickerson, so the fact that I can continue to work with him also gave me a high level of confidence.
"I understand the importance of office culture and being a team player, which is a must for me. Once I made the decision to move to the Gold Coast and knowing that I wanted to continue in real estate, for me there was no other choice but Kollosche."
More Than a Sales Agent
Debora has a longstanding affinity with, and many close friends on, the Gold Coast, having spent weekends and school holidays in the city with her daughter for the past 30 years. Debora has now taken up permanent residence in Palm Beach alongside her two beloved West Highland White Terriers.
When Debora is not dedicating herself to her clients, she is pursuing her love for European culture and architecture by travelling to Italy and France, which are among her favourite destinations.
Closer to home, Debora loves the water and is an avid boatie. When she is not out sailing with friends, she can be found swimming in the ocean, attempting to improve her surfing, or walking her Westies on the beach.