The Gold Coast can be a great place to grow up, yet many young people, for a variety of reasons, struggle to reach their full potential.
When a group of women came together in 2010, wanting to make a difference within the Gold Coast community, they quickly recognised the need for support among disadvantaged youth.
It resulted in the establishment of RADFLY (Realise A Difference For Local Youth), a charity now run by seven passionate volunteers, who work to raise funds and awareness on behalf of three youth organisations – YHES HOUSE, Ohana for Youth and Arcadia College.
RADFLY's hyper-local focus aligns with the mission of the Kollosche Community Fund, which aims to give back to local communities, with a strong focus on promoting programs that support Gold Coast youth.
Kollosche recently donated $5,000to RADFLY, with the money covering the cost of five scholarships to Arcadia College, a special assistance secondary school for disengaged youth across grades 7 to 12.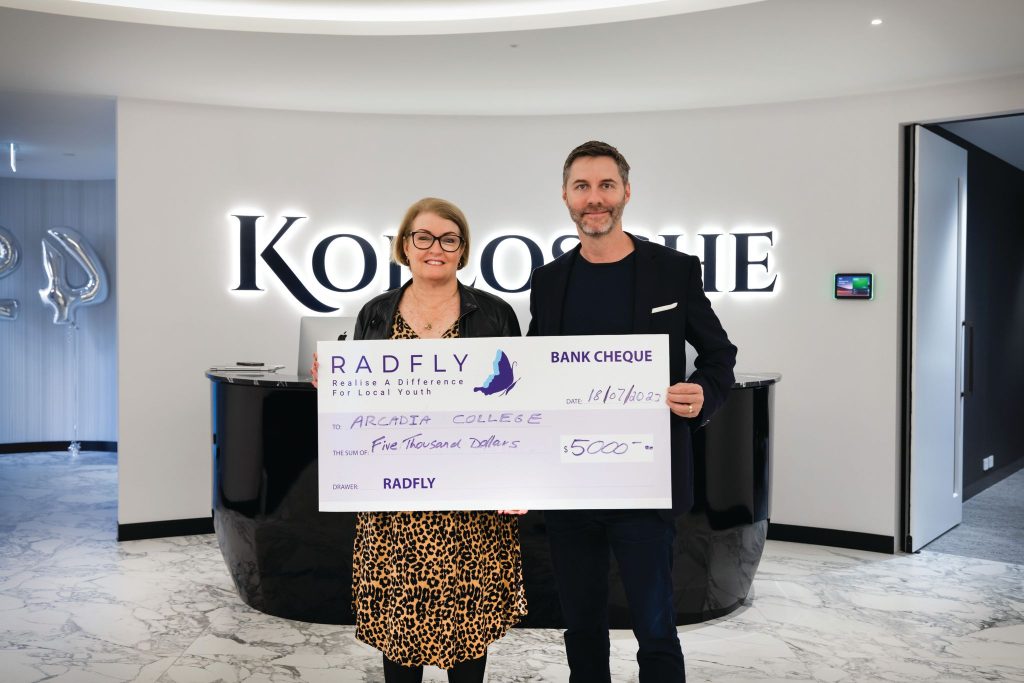 RADFLY president Naomi Middle brooksays that the college is for young people from all walks of life, who may have disengaged from mainstream schooling due to family breakdown, mental health struggles, learning difficulties or myriad of other reasons.
Adhering to the Australian Curriculum, it offers a welfare-based learning environment where students receive the extra support they need to apply themselves to their studies.
"The big focus is making sure that individual needs of each student are being met. It's about providing life skills and a rich learning experience that is tailored to them," Naomi says.
Kollosche's contribution will provide two meals per day along with books, a digital device and any other learning materials required for five students.
"The goal is to provide the education required to get young people into tertiary education or a career. It's about providing a pathway to success, whatever that looks like for each individual student," Naomi says.
The Kollosche Community Fund was established in 2021 to allow sales agents and employees to give back to the local communities in which they live and work. A percentage of every sale made by Kollosche agents, along with additional corporate donations, goes back into the fund.