Record sales being achieved in exclusive pockets of some lesser-known Gold Coast suburbs are starting to bring these locations into the market spotlight.
Bilinga, Benowa, Jacobs Well and Parkwood are gaining in popularity, with buyers attracted by new or renovated statement homes that, despite selling for above average prices, continue to offer value in the wider market, along with the potential for further price growth.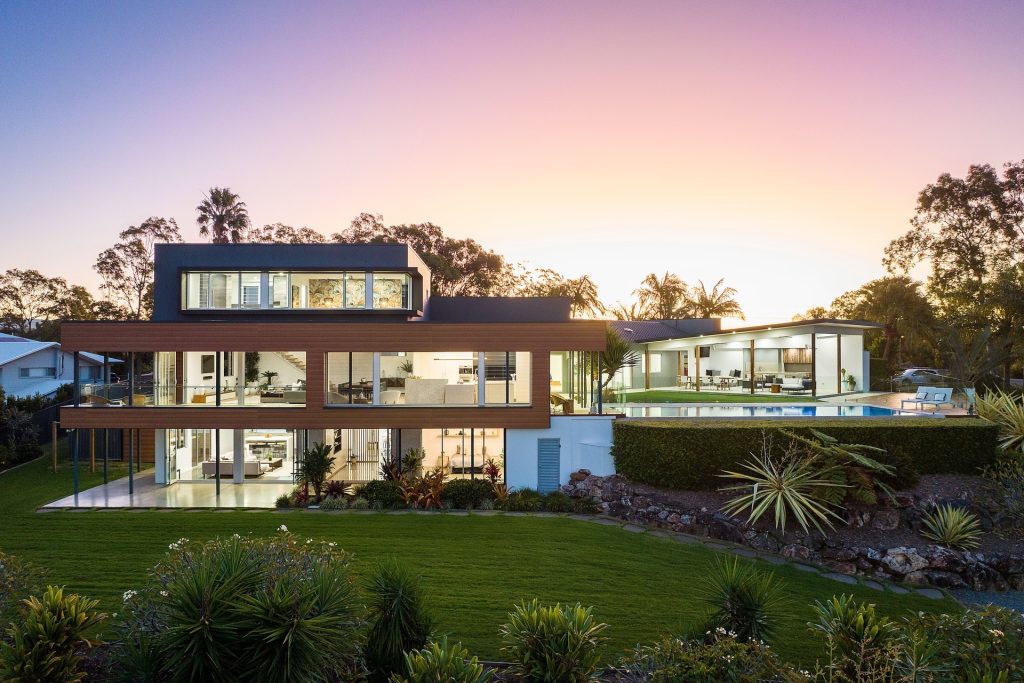 PARKWOOD
The relatively unknown suburb of Parkwood, located between Helensvale and Southport, gained national attention when stately home 32 Uplands Drive became the most viewed property in the country on a popular listings portal.
A four-week targeted marketing campaign run by sales agent Ryan Ward was one of the busiest for Kollosche this year, attracting 175 inquiries, multiple written offers and generating 50 inspections with 11 groups registering to bid ahead of its proposed auction.
Despite huge local interest, the property was taken off the market ahead of its auction by a Sydney buyer. While the sale price cannot be disclosed, it set a new price record for the emerging suburb.
Ryan says it was highly likely that many people enquiring about the property would not have been aware of Parkwood's exact location when the listing hit the market.
"Properties in Uplands Drive are tightly held. No.32 had not changed hands in more than 10 years, while others have been held even longer.
"It is a very coveted pocket, so when properties become available they are highly sought and desirable."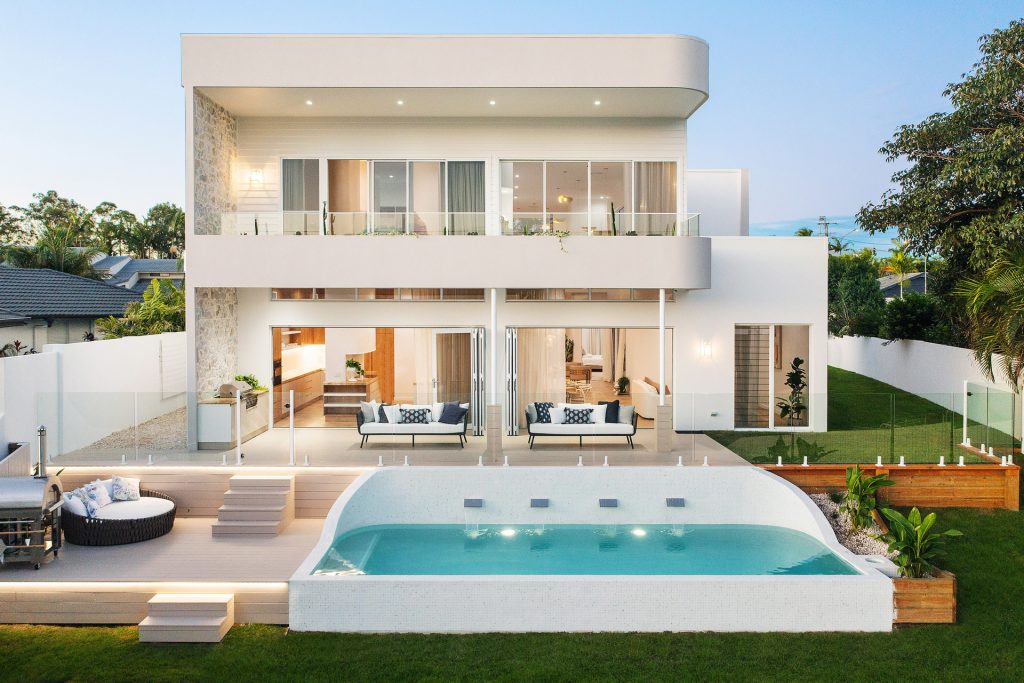 BENOWA
Benowa on the central Gold Coast is increasingly sought after, buoyed by the elite enclave of Benowa Waters with its large waterfront blocks. The $6,335,000 record sale of 'The Lakehouse' at 150 Sir Bruce Small Boulevard ignited initial interest in the suburb back in April 2022.
Recent above average sales suggest Benowa's star continues to rise. In the past two months, executive homes at 6 Marbella Drive, 64 Cabana Boulevard along with 145 and 159 Sir Bruce Small Boulevard were sold by Kollosche agents for between $3,325,000 and $5,500,000.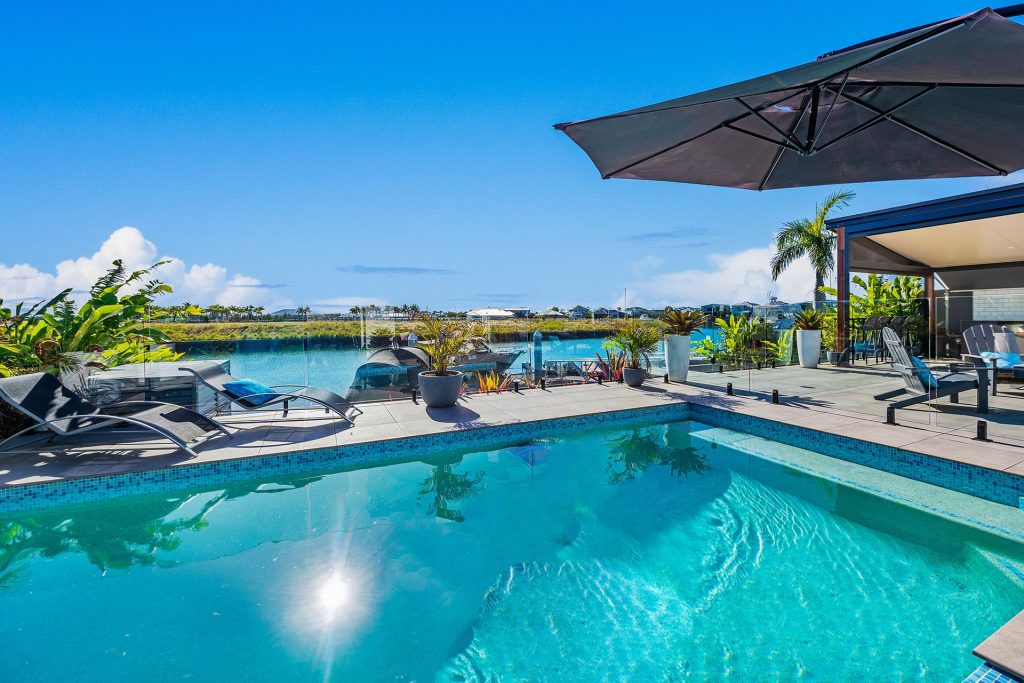 JACOBS WELL
The outpost suburb of Jacobs Well, delineating the Gold Coast from Brisbane, is relatively untapped. Agent William Sarti has recently listed a number of properties in the elite Calypso Bay precinct. Expressions of interest are invited on 315 Harbour Boulevard, while resort-style living is on offer at 23 Frangipani Court, priced at $2,200,000.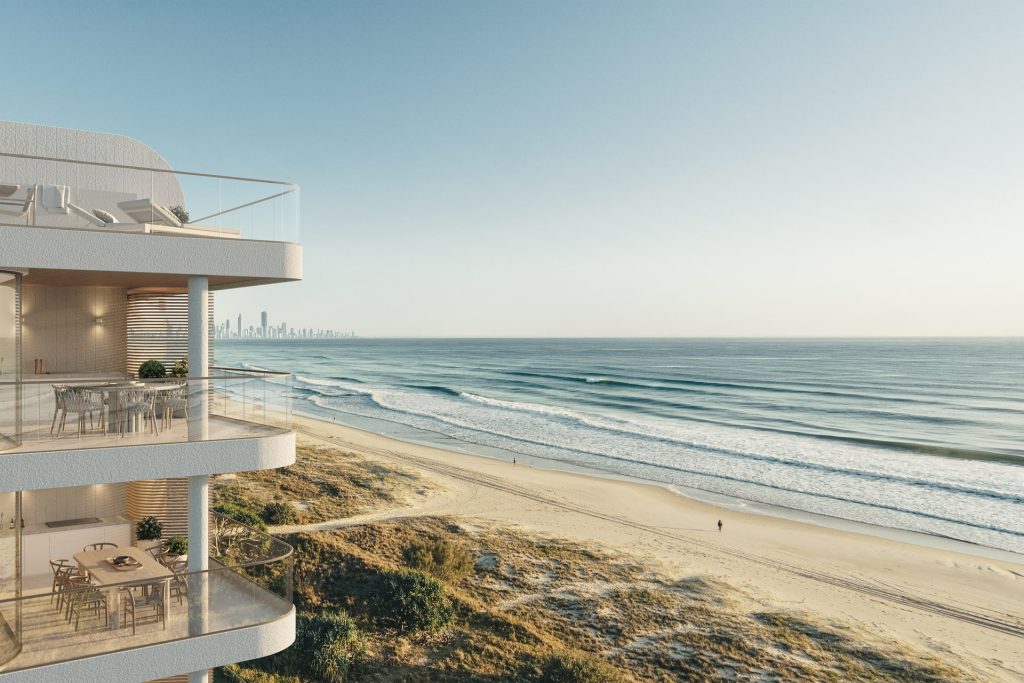 BILINGA
Bilinga, is another sleepy suburb that buyers are fast waking up to. Wedged between more traditionally popular Tugun and Coolangatta, regeneration of the area is attracting attention, with a number of new developments, including Navini, rising along its central spine of Golden Four Drive. The penthouse of Navini, marketed by Kollosche New Projects, recently sold off the plan for $5,395,000, a record for an apartment and the second-highest sale in the suburb.